 Dar Al Arkan Global
REDEFINING STANDARDS OF HUMAN LIVING
AROUND THE WORLD


Dar Al Arkan Global is the international arm of Dar Al Arkan Development, the renowned publicly owned Saudi real estate company. First established in 2017, Dar Al Arkan Global has soaked up its predecessor's talent, its 27 years of experience in the region, and its innovative development methods to deliver luxury real estate projects all around the world. Projects that not only match the aspirations and successes of the global affluent market, but also develop and preserve their wealth for future generations.

In every project, be it a single residential unit or a mega retail destination, Dar Al Arkan Global creates bespoke gold-standard solutions for commercial, residential, and mixed-use projects, ensuring timely delivery, construction, and maintenance. Above all, it collaborates with the best-in-class innovators, designers, and talents from all around the world to push the boundaries and set new standards for human living. 12.4 million
sqm. Under development
500,000
sqm commercial space
A LOOK AT
LUXURY REAL ESTATE PROJECTS
AROUND THE WORLD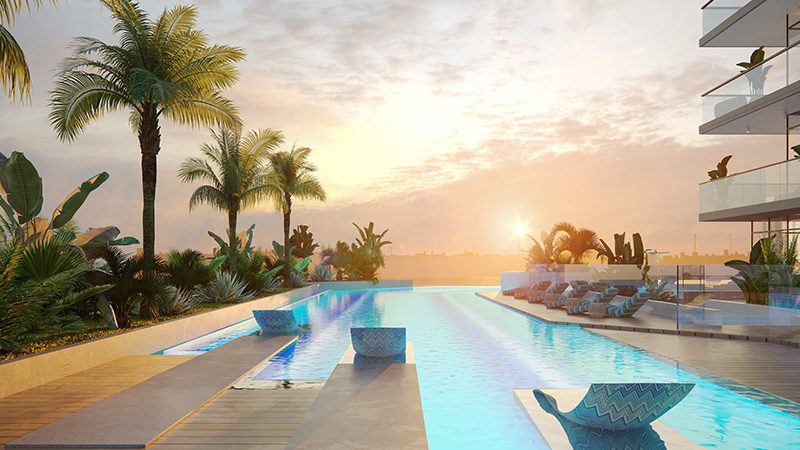 URBAN OASIS BY MISSONI WITH INTERIORS BY MISSONI HOME
Dubai, UAE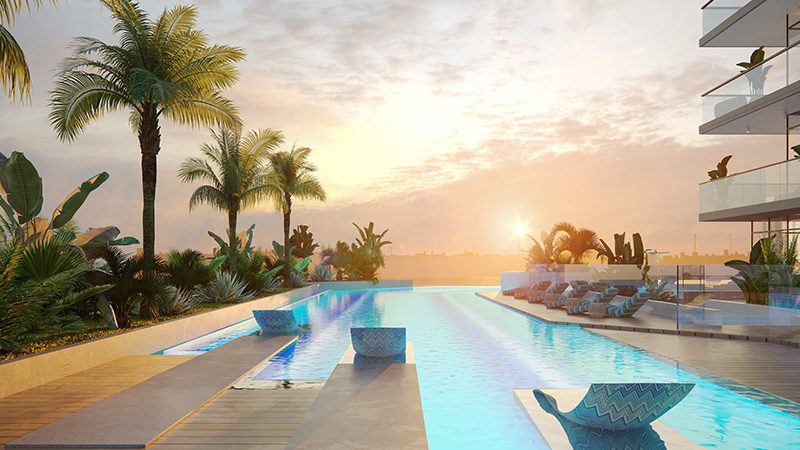 Offering exclusive waterfront living in Dubai, Urban Oasis is the world's second distinct residential tower with interiors by Missoni. This exclusive, region-first tower is designed to capture Miami vibes coupled with the timeless charm of Missoni's unique designs and innovation for a relaxed, luxurious lifestyle in the heart of Dubai.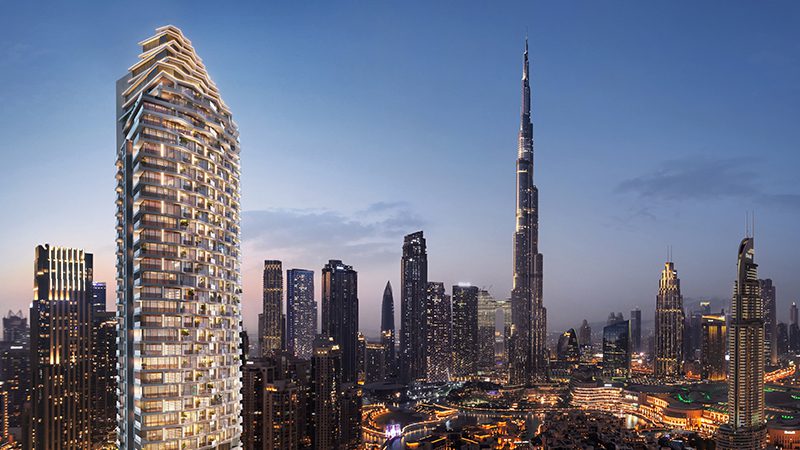 W RESIDENCES DUBAI – DOWNTOWN
Dubai, UAE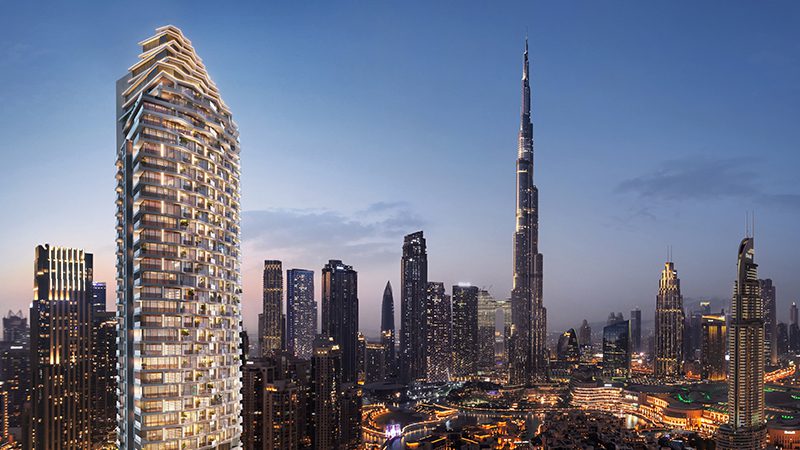 Born out of the bold attitude and 24/7 culture of New York City, W Hotels has defied expectations, broken down all the norms of traditional luxury, and taken luxury to the next level. Its ultra-exquisite W Residences Dubai – Downtown is situated in the beating heart of Dubai's vibrant life. The cherry on top? As a W Resident, you enter Platinum Elite Status by Marriot Bonvoy.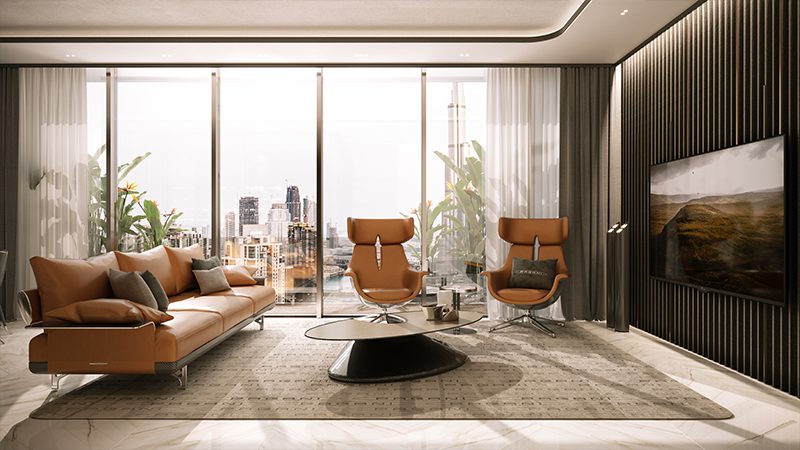 DAR AL ARKAN PAGANI TOWER J One Tower B
Dubai, UAE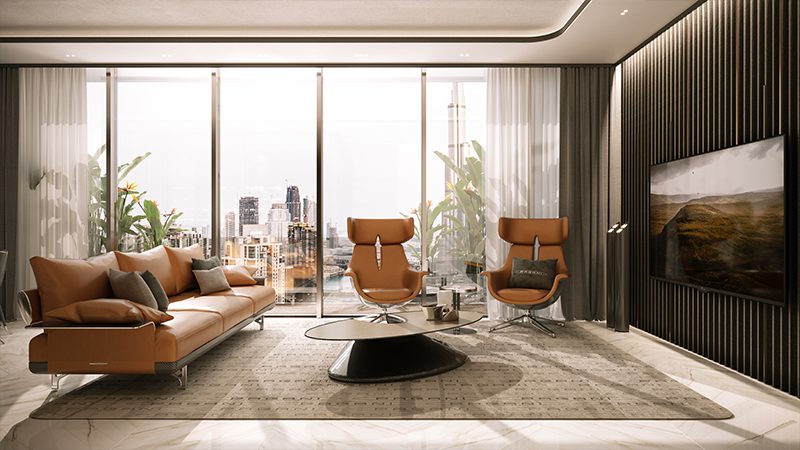 In a global first, Pagani's essence takes the shape of a living space in the Dar Al Arkan Pagani tower in Downtown Dubai.
LES VAGUES BY ELIE SAAB MAISON
Doha, Qatar
Les Vagues by Elie Saab Maison is the first ever residential project in Qatar by a world-renowned fashion icon, Elie Saab. It is situated in Qetaifan Island North, a place of unimaginable beauty.
AIDA
Muscat, Oman
Nestled in the hilltops 100 meters above the shores of Muscat is Aida, a charming mixed-use development project comprised of enchanting residences, amenities, and outdoor landscapes.
SIDRA
Sarajevo, Bosnia
This beautiful gated community in the heart of Bosnia is equipped with private residential plots within a stunning 540,000 square meter landscape. The lot areas range from 350 to 6,767 square meters, each one meticulously designed and overlooking breathtaking landscapes all year long.
Offices
SARAJEVO, BiH
Fra Andela,
Zvizdovica Br. 1,
D-mezanin,
71 000 Sarajevo,
BiH
BEIJING, CHINA
303-309, North Tower,
Beijing Kerry Centre,
No.1 Guanghua Road,
Chaoyang District
Beijing
+86 132 5888 6222
LONDON, UK
50 Hans Crescent, Knightsbridge,
London, SW1X ONA
MARBELLA, SPAIN
Marbella's Golden Mile at Marbella Club Hotel
DUBAI, UAE
Conrad Dubai,
Sheikh Zayed Road,
Opposite World Trade Centre,
PO Box 2523, Dubai.
+971 800 40404
info@alarkan.com