10.03.2022
Quara Finance collaborates with SACO in offering easy instalment plans for their customers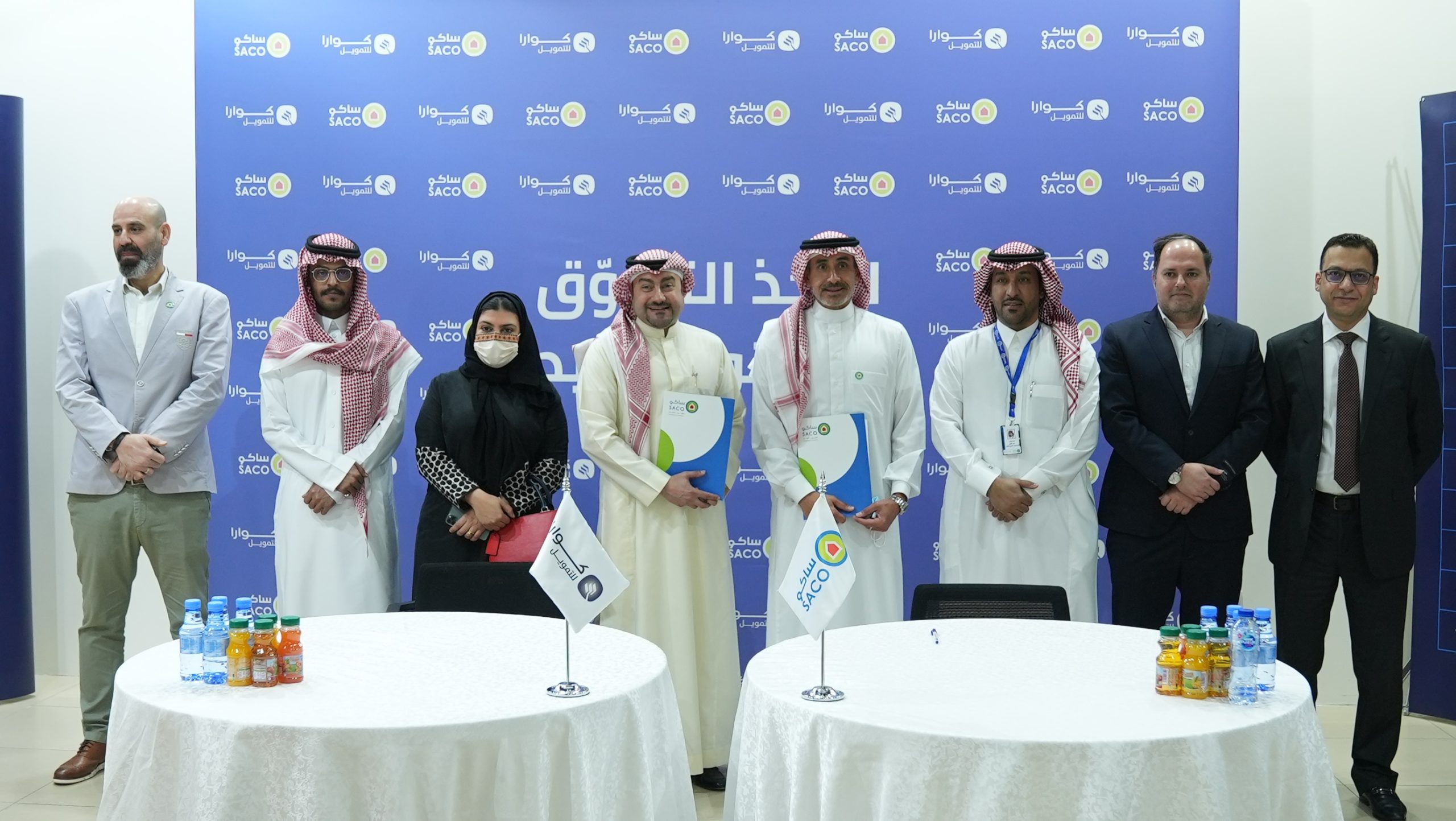 10.03.2022
Saudi Arabia; 10 March 2022: Quara Finance, a leading Saudi company providing Sharia-compliant financial services, has recently signed a financing agreement partnership with SACO, the first provider of home improvement products and tools in Saudi Arabia, offering SACO customers a quick and efficient financing solution plan for total product purchases over SAR 2500. 
The new partnership between Quara Finance and SACO will allow each customer to finance their SACO purchases up to SAR 50,000 with a flexible payment option for up to 36 Months with a competitive interest rate. The financing plan does not require a down payment, management fees, or a guarantor. 
Ehab Hassoubah, CEO, Quara Finance, said: "Quara finance is pleased to extend its creative products and services to SACO customers, in fulfillment of Quara Finance salient objectives of improving quality of life for residents purchasing SACO products and services. This partnership, along with other recent announcements, demonstrates Quara Finance long-term commitment to providing best-in-class financing solutions to the market leaders and the community of Saudi Arabia."
Haytham Al Hamidi, CE0, SACO, said: "At SACO, we are committed to offering our customers a unique and tailored experience to meet their home improvement needs. Thanks to our partnership with Quara Finance, our customers can easily get access to finance, allowing them to reach their goal with flexible payment options."
Quara Finance is a purpose-driven financial company that holds a significant responsibility to create an exceptional client experience to help create positive social and economic impact within the Kingdom, which comes as part of KSA Vision 2030 towards improving the quality of life. 
SACO customers can now apply for a financial solution plan by completing a simple approval application form through any SACO branch across the Kingdom. The complete approval process should not take more than 30-minutes. 
About Quara Finance:
In May 2020, Quara Holding acquired Maalam Financing and gyrated it into Quara Finance, a future-forward company that caters to the financial needs of individuals and businesses of the digital age. Its portfolio of services includes innovative shariah-compliant financial products and solutions. Today, Quara Finance is one of the leading financial services company in the Kingdom, a first-of-its-kind that caters to individuals and SMEs alike.
For more information:
ASDA'A BCW 
Nora Feidi | Iman Ahmed
nora.feidi@bcw-global.com | iman.ahmed@bcw-global.com