18.04.2022
Quara Holding Teams Up with Orion Star, the Largest Robotic Categories Provider of Beijing Winter Olympics, to Bring Best-in-Class Robots to Saudi Arabia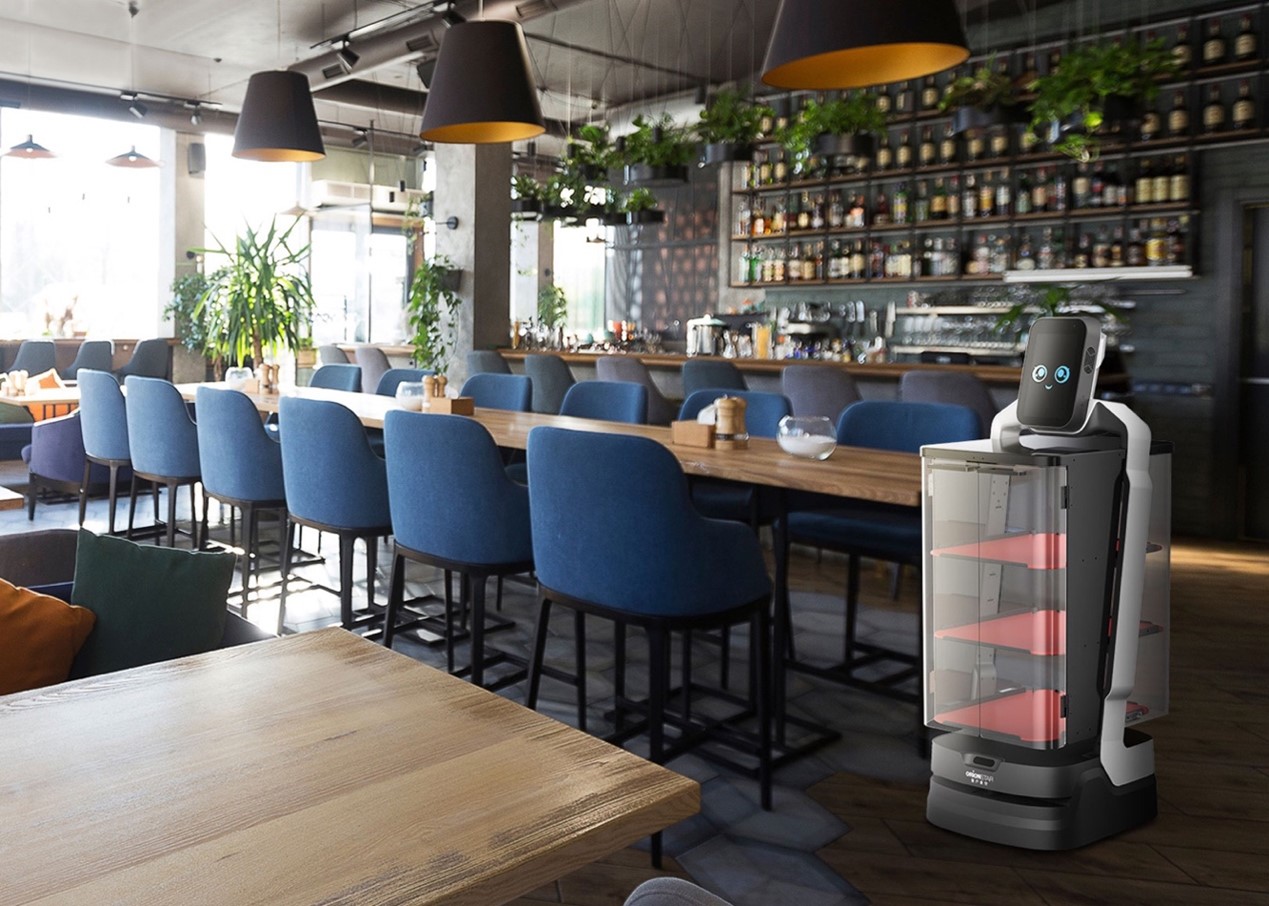 18.04.2022
Beijing, China; April 18, 2022: Quara Holding, the leading technology startup incubator and innovation hub, today announced a strategic partnership with Beijing Orion Star Technology Co., Ltd. ("Orion Star"), a global pioneering smart services robotic company and the largest robotic categories provider for the 2022 Beijing Winter Olympics. The partnership will pair Orion Star's cutting-edge AI-powered technology and introduce its best-in-class robots to the Kingdom of Saudi Arabia.
Beijing showcased a stunning Winter Olympics. In addition to the moments when world records were broken and athletes performing brilliantly, high-tech applications and smart services were a major attraction at the Game. 
Among these, five robots from Orion Stars' intelligent robot family – namely, Baoxiaomi, Coffee Master, Lucki, and two others – went through two rounds of rigorous tests by the Beijing Winter Olympics Organizing Committee, stood out from many other brands, and successfully provided contactless services such as guest greeting, translation, delivery, coffee and tea making as well as mobile retail on the spot, receiving widespread acclaim. 
The partnership, which integrates Orion Star's intelligence robots into Quara Holding's existing business environment, will introduce the robots and other applications to Saudi's e-commercial delivery, catering, as well as new-retail business development. Quara Holding and Orion Star will assess all the technical requirements for the Saudi market, addressing legal, certification and customer needs. Orion Star will also provide Quara Holding the necessary support and make the necessary adaptations to localise the products and systems.
Ziad El Chaar, Chief Executive Officer of Quara Holding, said: "Together with real estate and finance, technology is an inseparable part of our strategic ecosystem. We address real world challenges through mobile robotics that help customers optimize production, reduce operating costs and enhance the customer experience. We welcome leading Chinese AI-powered robots
such as Orion Star's to the Kingdom of Saudi Arabia, as we believe they will greatly alter our works and lives positively." 
Guo Jiancheng, General Manager of Quara Holding China, said: "We are proud to initiate and formalize this partnership. As Quara Holding's representative in China, it is our mission to act as a hub to support Chinese companies and investors seeking expansion, company formation and investment opportunities in the Kingdom. We look forward to assisting more Chinese companies to enter the Saudi market, and Saudi companies to enter China."

Steven Yu, VP of Orion Star, said: "Quara Holding is the important cooperation partner of Orion Star in Saudi Arabia. The team is professional and has deep strength. Orion Star recognizes this strong alliance between the two parties. Saudi Arabia is a market that Orion Star attaches great importance to. There is a very rich space for imagination, and the robot market has huge potential. Expect the "really useful" Orion Star robot not only to help the users of Saudi Arabia during the pandemic, but also to contribute to the accelerated development of Saudi Arabia's real economy predictably."
About Quara Holding:
Armed with a passion for progress, expertise, and an unwavering commitment, Yousef bin Abdullah al Shelash, along with fellow visionaries had an idea to form a strategic ecosystem between three industries, real estate, finance, and technology. Hence, Quara Holding was born, an investment company with an eye on the future.
Today, Quara Holding positions itself as the best among real estate investment companies, logistic companies, home loans providers, and financial companies across several countries. Dar Al Arkan, the real estate branch under Quara Holding's strategic ecosystem with the highest market value, has launched its China office in Beijing at the end of 2021.
About Beijing Orion Star Technology Co., Ltd.:
Orion Star is a global pioneering smart services robotic company founded in September 2016. At the beginning of its founding, it has gathered talents of artificial intelligence talents from world-class technology companies in Silicon Valley, Japan, Beijing, Shenzhen, Taiwan, etc. Orion Star is committed to creating the next generation of revolutionary products based on artificial intelligence technology, so that people can be released from repeated physical workload, making human work and life more intelligent and interesting, and making society and the world better with technology.
For more information:
ASDA'A BCW 
Nora Feidi | Iman Ahmed
nora.feidi@bcw-global.com | iman.ahmed@bcw-global.com 
www.asdaa-bcw.com | www.arabyouthsurvey.com